Success!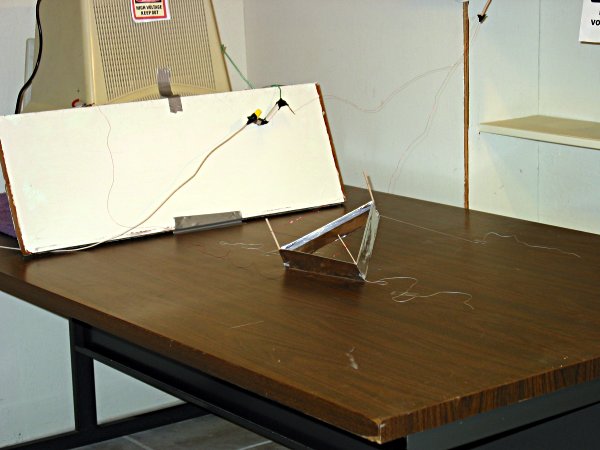 We found that elevating the power leads reduced their weight on the lifter and improved performance.
And the second lifter design: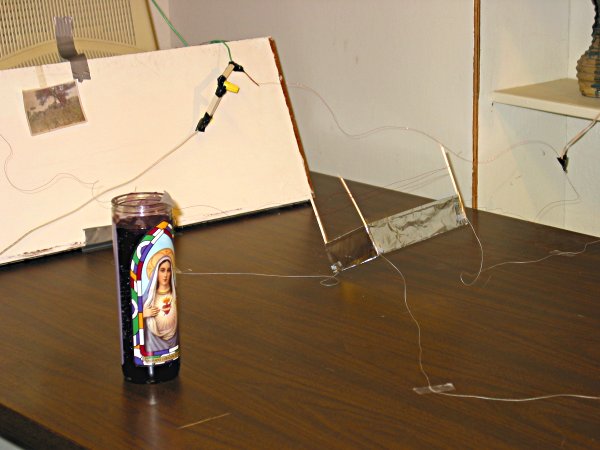 The wire with the yellow cap on it is our discharge wire. After each test run, we cross this between the positive and negative supply lines to ensure all charge is drained. There are several large resistors in this line to slow the flow of current and prevent arcing and circuit damage during the discharge operation.



---
---