My family actually comes from the town of Gold Creek, located a few miles from Jens. Here's a picture of the Catholic church in that town. The community center is on the extreme left, and the grade school is on top of the hill in the center.
The school is grades K-6. After sixth grade, you go on to junior high in Deer Lodge.
When I attended school there, there wasn't a kindergarten grade, so I actually started with first grade at age 6. That's why I never learned shapes or colors.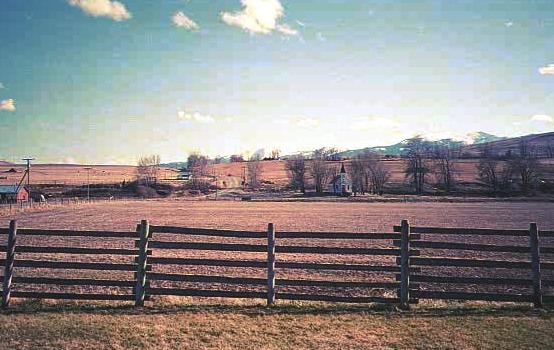 ---
---